Estep Connections

Keeping in step with the Esteps

created and maintained by Nova A. Lemons

"Estep Connections" (EC) is for anyone with an Eastep / Esteb / Estep / Estepp (and similar spellings) line wanting to get in touch with other Estep researchers, especially those with same ancestors.  EC provides an opportunity for these connections as well as a "clearinghouse" of Estep tidbits and links to Estep family homepages and websites with Estep information. 

EC homepage will be updated from time to time.  Your comments are always welcome.










Nova A. Lemons
Updates made often so keep coming back!  See note below.

Visitors since 23 September 1998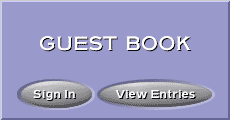 NOTE:  The counter was reset or its numbers changed by Homestead.  We did have over 1000 visitors by the end of December 1999.  Please continue to visit this site often for there's always new information added weekly.  Thanks!  (12 Feb 2000)